Charming Hunan expects you to explore more
Integrating serious attitude, glorious visions, up-to-date perspectives and strong passion towards the exquisite land of Hunan, the column-- Hunan Geography aims to introduce and present the beauty...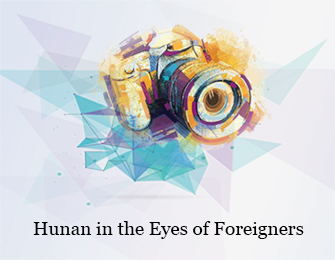 More >
THE EIGHT NEW VIEWS OF XIAO XIANG
The Eight Old Views of Xiaoxiang, or the legendary eight scenic spots in the basin area of the Xiangjiang River, represent the charming sceneries of Hunan. Shen Kuo, a famous man of letter from the Song Dynasty once depicted the eight views in his literature work Sketches and Notes Written in Mengxi Park. Wits in various times also followed his suits...
More >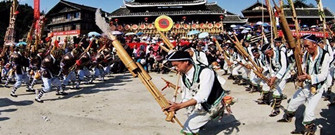 Folk customs refer to the local customs handed down from generation to generation. All ethnic groups in Hunan celebrate various festivals with local flavor. Hunan also boasts more than 5,000 plays from 17 drama groups (or operas).
Explore these amazing places—visit the beautiful tourist attractions, taste delicious food, enjoy colorful nightlife...
Appreciating Lotus in Hunan
A trip to Hunan is often centered on classic spots. But if you head away from these sights, you will see something amazingly blooming. As summer comes, lotus are in full bloom a...
Foreign Tourists to Hunan from Jan. to Dec. in 2016(Updated on Jan. 15, 2017)
Nationality
person-time
year-on-year increase%
Japan

S. Korea

Mongolia

Indonesia

Malaysia

Philippines

Singapore

66575

519845

9483

56840

88521

9844

32804

22.04%

2.62%

91.79%

82.14%

79.08%

-27.02%

4.51%
Thailand

India

Vietnam

Myanmar

N. Korea

Pakistan

U.K

54058

8252

5293

2763

1708

2419

43140

67.11%

30.51%

25.44%

17.06%

-37.96%

16.11%

-13.27%
France

Germany

Italy

Switzerland

Sweden

Russia

Spain

33252

30095

24346

9620

7234

35025

9361

-12.80 %

-6.07%

-2.97%

-1.54%

-13.08%

4.59%

-2.78%
U.S.A

Canada

Australia

New Zealand

74906

30801

25614

11137

-16.54%

0.32%

-10.03%

-22.23%