On the morning of April 29, Secretary of the CPC Hunan Provincial Committee Xu Shousheng announced at Duhua Road Station that the pilot run of Changsha Subway Line 2 officially kicked off.
Some international friends said that Changsha subway is much more gorgeous and modern than those overseas ones.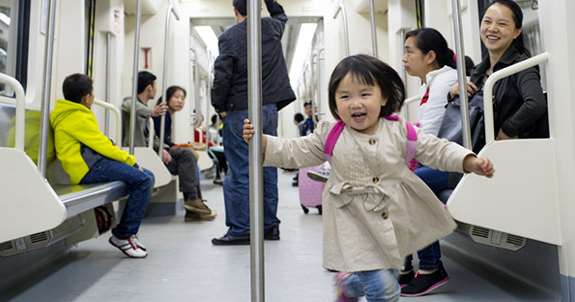 Changsha subway is equipped with intelligent platform-edge doors, which is quite safe, and is not as crowed as that of Beijing and Shenzhen.
On April 19, Changsha Subway Line 2 received a group of 40 special passengers during its test ride, including international friends from ten countries such as USA, UK, Germany, France, Australia, Morocco, and Spain.