Huitang Hot Spring, with a history of more than 2,000 years, is globally renowned for its high water temperature, fantastic water quality and unique aquatic products. With the highest water temperature reaching to 102℃, it is one of the three major high-temperature spas in China...
More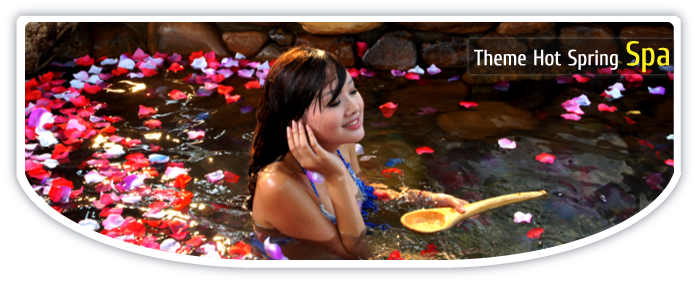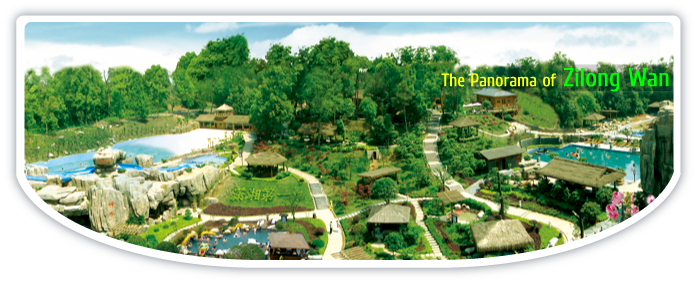 The Zilong Wan Hot Spring Resort, covering over 200 mu(13.3 hectare), is located near the beautiful Donglu Mountain.
Reception Center

Outdoor Hot Spring Area
Hot Spring International Hotel
Surfing Zone
Theme Hot Spring Spa
Training School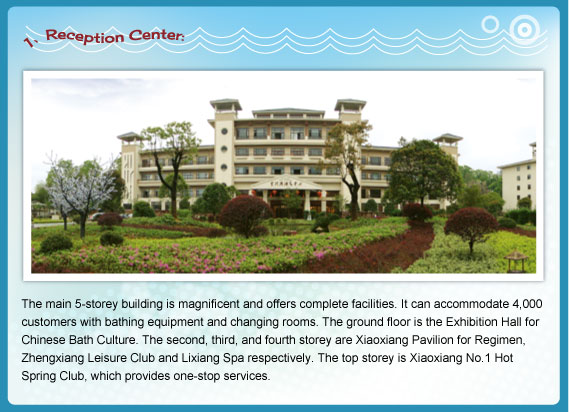 The Zilong Wan Hot Spring Resort, situated at General Road, Huitang Town, Ningxiang County, Changsha, Hunan Province, is not more than 20 kilometers ...
More
1.Entrance ticket fee for outdoor hot spring:199RMB/person
2.Luxurious single room:1,488RMB/room/night
3.Luxurious single room: 1,488RMB/room/night
4.Garden scenery room: 1,588RMB/room/night
5.Special leisure room: 1,588RMB/room/night
6.Honorable suite: 3,888RMB/room/night
7.Hot spring health-keeping room:2,888RMB/room/night
8.Hot spring SPA room: 3,888RMB/room/night
9.Xiaoxiang NO.1: 88,888RMB/room/night