OVERVIEW
Duration:
September 7 to 8, 2013
Venue:
Changsha Orange Isle Beach Park
24-hour Ticket Hotline:
0731-85539069
UPDATES
The 2013 Orange Isle Music Festival is set to kick off at Orange Isle Beach Park in Changsha, from September 7 to September 8. The festival aims to provoke young people's interest in rock music, present a brand-new lifestyle, add modern flavor to the ancient city of Changsha, as well as enrich citizens' cultural life.
The festival is a feast for ears and eyes, as audience will be able to appreciate various musical styles, such as rock, ballad, jazz and popular music.
Get ready to rock. Many famous singers and bands from home and abroad , including Wu Bai & China Blue, Dick and Cowboy, Khalil Fong, Zhang Xuan & Algae, Groove Coverage, Hibria, Dynazty, Second Hand Rose and Omnipotent Youth Society, will be invited to celebrate the festival and take you to the world of rock.
ARTISTS
Wu Bai & China Blue

Wu Bai & China Blue enjoys the reputation of "King of Live".
Members: Wu Bai (Wu Junlin, head lead singer and guitarist), Zhu Jianhui (bassist), Yu Dahao (keyboard) and Dino Zavolta (drummer)
Masterpieces: Suddenly Myself, White Dove
HIGHLIHGTS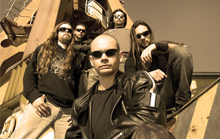 All-star Bands
Basically all the bands that have performed in domestic well-known musical festivals have been invited.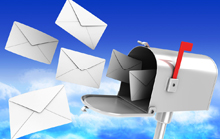 Cathy and Creative Slogans
Catchy and creative slogans have been collected from the public to showcase their wisdom and present the festival's characteristics.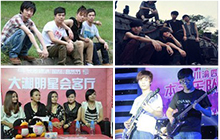 Outstanding Local Bands
6 excellent bands of Hunan Original Music Show will perform on the stage. Headed by super music stars, a revolution of local rock bands and original music is just around the corner.
Various Recreational Activities
The venue, Orange Isle Beach Park, has been divided into ten separate areas, including Performance Area, Audience Area, Food Area.
LIVE PICTURES
TIPS
E-mail:enghunan@hunan.gov.cn
All rights reserved. 湘ICP备08102974号