The Second Central China Green Food Expo Unveiled
in Changsha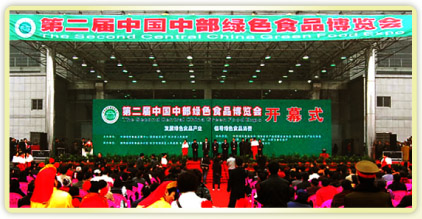 The Second Central China Green Food Expo was opened at Changsha Red Star International Exhibition Center on Nov.27.

The expo was jointly hosted by the China Green Food Development Center (CGFDC), the Hunan Provincial Agricultural Department and the Changsha Municipal Government. More than 400 green food enterprises from 30-plus provinces, cities and autonomous regions across the country participated in the fair and exhibited nearly ten thousand varieties of green food varying from grain, oil, vegetable, fruit to processed products.

The four-day event focusing on the theme of "developing green food industry and initiating green consumption" is scheduled to end on Dec.1. Six exhibition halls are set up at the exhibition center including the achievement exhibition hall for six provinces in Central China, Hunan exhibition hall, the exhibition hall for enterprises outside Hunan province and the special hall for purchasers etc.

The head of the organizing committee of the expo introduced that all products on display are renowned organic, green or free-pollutant food, agricultural products with geological indications, famous brand agricultural products and prestigious and excellent agricultural specialties.
The Second Central China Green Food Expo Closed with Two-Day
Turnover of 560 Million Yuan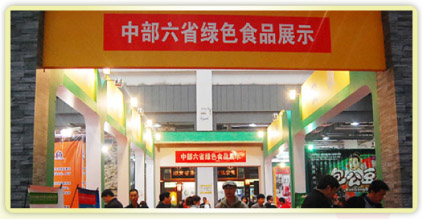 Since its opening on November 27, the Second Central China Green Food Expo 2009 has attracted 98,000 dealers and consumers. The overall trade volume amounted to 560 million yuan, among which 68 million was conducted in cash. The green food is leading the trend of consumption for being safe and healthy.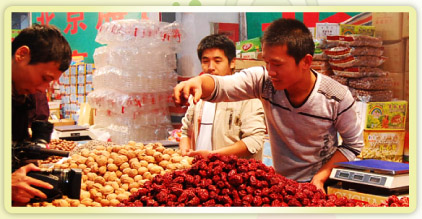 At the trade fair, green food with certain brand identity and special agricultural produces won the favor of consumers, and some produces even run out of stock. The organic potherb produced by Hunan Life Garden Agricultural Development Company was snapped up at the very day of being on exhibition. Qianyang Crystal Sugar Orange and Yongxing Crystal Sugar Orange won the best sales among citrus products. Rice from Xiaguang Rice Company and Bowu Rice Company became the major options for consumers.

During the expo, the organizing committee has also arranged Production and Marketing Matchmaking Meeting of Green Food (Agricultural Products), which attracted more than 300 producers of green food and over 100 purchasers and purchasing groups from both home and abroad.